I have received information and materials from ©Johnson & Johnson Consumer Inc. 2017.The opinions stated are my own.
This is a sponsored post. #ForBetterTomorrows #BetterTomorrows #FallBack #CollectiveBias
I don't know about you guys, but I LOVE to sleep! Who doesn't?! There's nothing like a good nights sleep! But unfortunately, I get occasional minor aches and pains. I remember one night my lower back was so bothersome! I barely slept through the night and had to guzzle coffee in the morning just to keep me going! Thanks to TYLENOL® PM, I can sleep more peacefully since it helps ease the pain. Perfect so I don't wake up cranky and tired! With daylight savings recently upon us, days are shorter, which means we have to make the most of our day! Can't waste it being tired because lack of sleep!
I always head to my local Walgreens to purchase TYLENOL® PM 100 count! You could also hover over the image below to purchase! TYLENOL® and Walgreens know the importance of sleep! They want to help treat consumers with their sleepless nights. Why lose sleep over some minor aches and pains?TYLENOL® PM helps to relieve those minor aches and pains while helping you fall asleep! Please use as directed!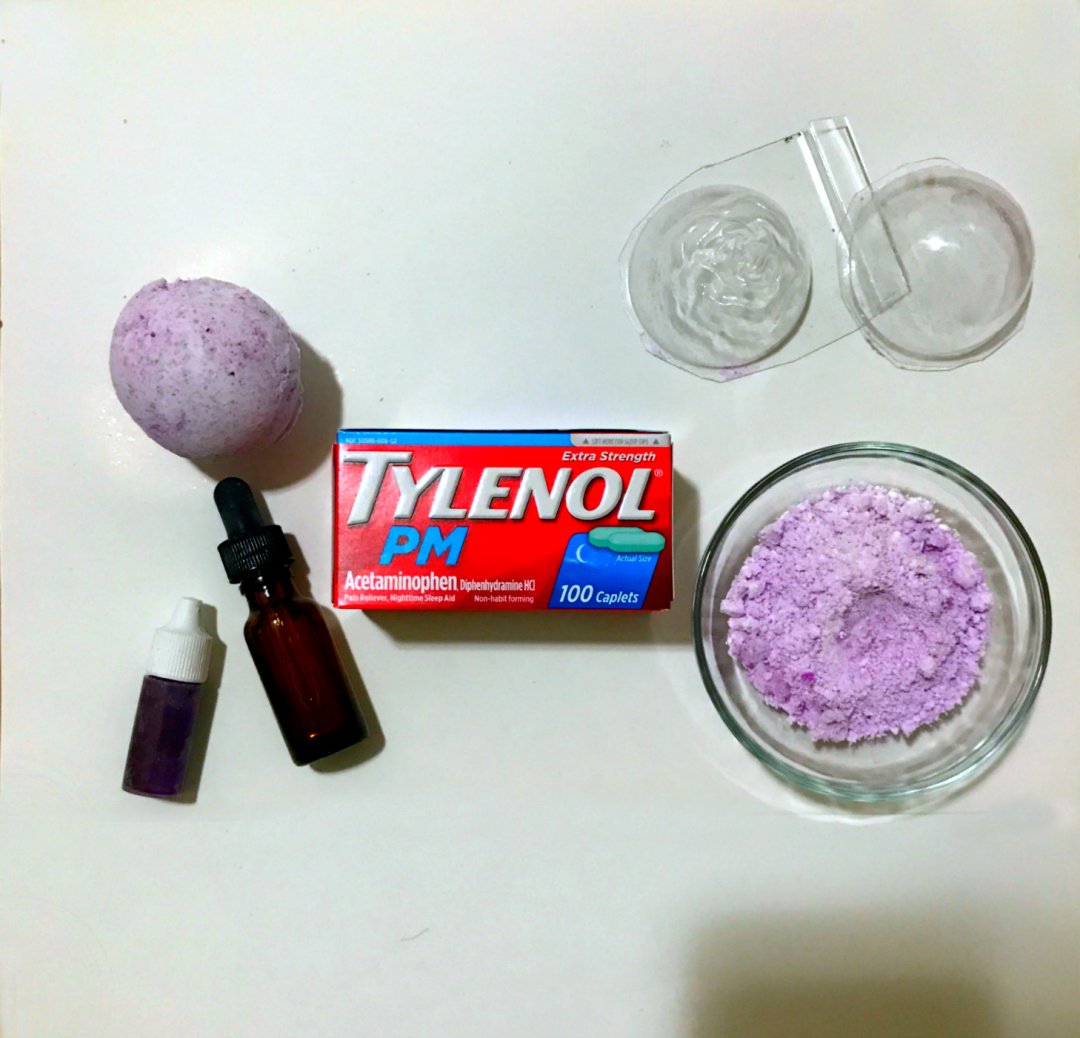 Be sure to follow TYLENOL® PM on Facebook and YouTube!
Today I also wanted to share a tutorial for DIY Lavender Bath Bombs. I love lavender! It definitely makes me feel relaxed and the aroma is just divine! As I mentioned earlier, there is nothing like a great nights sleep! These bath bombs + TYLENOL® PM (used as needed) are perfect for #BetterTomorrows! Be sure to pin the image below!
[amd-yrecipe-recipe:11]
These bath bombs are easy to make and fun to use! This DIY called for Lavender oil, but I've used other scents in the past. I just find Lavender to be the perfect scent to help me unwind after a long day!
What do you do to help you relax, #FallBack and have a better nights sleep?
Have you tried TYLENOL® PM?
Let me know in the comments section!
TYLENOL® PM contains a pain reliever and nighttime sleep aid. ©Johnson & Johnson Consumer Inc. 2017 The third party trademarks used herein are trademarks of their respective owners.